April 20, 2017
Best Limo Service in Boston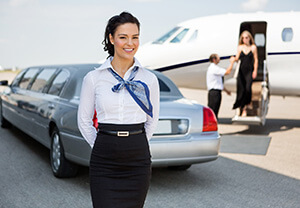 Boston's Best Limo Service
You and your party deserve the best limo service when you're organizing your next party or event. Whether you're in charge of planning a wedding, prom or anniversary party, or something as simple as a night out with friends, why not make the journey part of the celebration? The best limo service transcends the typical service experience and takes your party or gathering from unique to one-of-a-kind; from fun to spectacular; from special to unforgettable. How do you know, however, if you're getting the best limo service? Here are a few indicators to look for when shopping for limo companies for your next special occasion.
Quality of Their Fleet
It's hard for a company to declare itself the best limo service without a the highest-quality and most extensive inventory of vehicles. Be sure the company you choose has the resources and inventory to effectively serve your party's needs. Whether you're looking for a tasteful and classic traditional stretch limo or something bolder and a little more modern like a party bus or passenger coach, you want to make sure that your prospective limo company can handle your requests. The reality is that consumers' tastes have evolved considerably over the past few decades, and the best limo service providers understand this shift. Boston Limo has spent years offering the latest-model and most luxurious vehicles for every possible event.
Exemplary Service
The best limo service companies offer experienced and knowledgeable drivers who are thoroughly vetted to ensure maximum customer service and satisfaction. You want to make sure your drivers are experienced operating the vehicle you and your party have chosen and that they are prompt, reliable and have a firm grasp of local geography. You also want to ensure that they are discreet and professional at all times. Don't be afraid to ask your prospective limo company all of these questions. It also helps to look and see if they have any testimonials on their website. Finally, it's important to remember that the best limo service doesn't have to break the bank. Boston Limo offers the most affordable rates on the best limo service.
Let Boston Limo Show You Why We're the Best
If you're looking for the best limo service in Boston, look no further than Boston Limo. Featuring the most experienced, qualified and professional chauffeurs, an enormous inventory of meticulously maintained vehicles and some of the most competitive rates in the industry, we are to make your even special and unforgettable. Call Boston Limo today at (800)713-9659 to find out more about what we can do for you and your guests. You don't have to settle for anything less than the best limo service, no matter what your budget may be.