April 20, 2017
Cheap Limo Service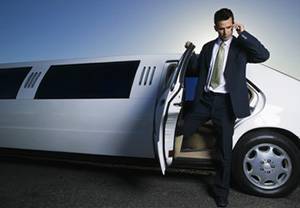 Cheap Limo Service in Boston IS Possible
Cheap limo service does not have to be an oxymoron. It is possible to experience the luxury, sophistication and prestige of quality limousine services without breaking the bank. While it's a common misconception that limo and car service may be the realm of the privileged, you and your guests can have quality limo options for less. It's important to remember, however, that not all cheap limo service providers are created equal and that, frankly there can be a difference between economical and just flat out cheap. While there are affordable limousine options out there, it's important to do a little research to ensure you're getting more than what you pay for. Boston Limo provides cheap limo service in price only. Our quality is second to none.
Accommodating Your Large Party
Whether you need a few traditional stretch limousines for a wedding, or a large party bus for a bachelor/bachelorette party, night out with friends or 21st birthday party, you want to make sure that your limo company can adequately meet the needs of you and your guests. Very often when a company says they offer "cheap" limo service, it usually means they're sacrificing some other measure of quality, like their inventory or capabilities. Be sure to ascertain that you're getting both economy and quality in equal measure. No matter what the occasion may be, you deserve to be comfortable, secure and safe, regardless of your budget.
Flexibility and Commitment to Customer Service
Parties run late; that's just a fact of life. You want to make sure your limo company offers 24-7 service and can be flexible in case things run late, you or your friend wants to stay for one last drink or one last dance, or your party decides to go an extra hour. A cheap limo service can very often be very rigid in their scheduling and wind up cutting your party short because of their rules and guidelines. Keep the party going all night with flexible yet affordable limo service. Adaptability is a quality rarely found in low-quality or cheap limo service providers.
Let Us Show You Why We're Different
While it's true that Boston Limo does offer cheap limo services, that's basically where the similarities between our company and others end. We provide next-level customer service, a full fleet of meticulously maintained luxury vehicles to choose from and some of the most competitive rates in the Boston area. You don't have to settle for an inexperienced or lesser-quality limousine company just because you're on a budget. Boston Limo is committed to providing you an unforgettable limousine experience for less. Call our experienced and qualified professionals today at (800)713-9659 or make a reservation online. We look forward to hearing from you.