April 20, 2017
Luxury Limo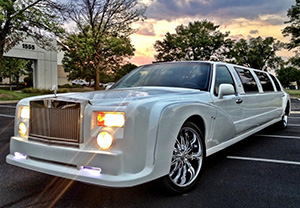 The Premier Luxury Limo Service in Boston
A luxury limo ride can turn an ordinary event into an extraordinary experience. Whether you're in the bridal party at a wedding, on your way to an important business trip or have decided to treat you and your friends to something special, there's nothing quite like a luxury limo service to provide that sense of prestige, sophistication and privilege. When you need reliable, dependable and affordable luxury limo service in Boston, look no further than the experienced and qualified professionals at Boston Limo. Call our friendly and reliable team today at (800)713-9659 for more information on our luxury limo services or simply make a reservation online. We look forward to making your night special.
A Full Fleet of Luxurious Vehicles
Whether you need a traditional fleet of stretch limousines for your wedding, a party bus for a 21st birthday party or any other type of luxury vehicles, we are ready to accommodate you and your party. Our luxury limos are meticulously cleaned and maintained to make them look and feel like new for every customer and their guests. We understand how large a role your luxury limo plays in your overall experience, and we are committed to making your night personal and special. Browse our extensive inventory of luxury limos to reserve yours now. If there's a vehicle in which you're interested that you don't see on our list, call our friendly and helpful staff to find out what we can do for you.
The Most Experienced and Professional Drivers
The quality of a luxury limo experience also hinges on the service and professionalism of the chauffeur. You and your guests deserve a reliable, punctual and discreet driver to take the wheel while you enjoy your party or event; and that's just what we intend to provide. Our applicants are stringently screened to ensure that our guests are served by the highest-quality professionals. Our drivers have an expert understanding of the geography of Boston and other areas and provide the discretion, reliability and attendance you need to enjoy yourself. You deserve safety and peace of mind from your luxury limo company.
Reserve Your Luxury Limo Now
Let Boston Limo turn your next event into a once-in-a-lifetime experience. We offer world-class luxury limo service for any occasion, including:
– Anniversaries
– Bachelor/ Bachelorette Parties
– Graduation Celebrations
– Holiday Parties and Events
– New Year's Celebration
– Conventions
– Engagement parties
– Funeral transportation
– And More
You don't have to settle for an ordinary evening, no matter what your budget may look like. Call Boston Limo today at (800)713-9659 or book your appointment online to celebrate in style, comfort and safety. Our drivers very much look to making our night special through quality and dependable luxury limo service.