April 20, 2017
Rent a Limo in Boston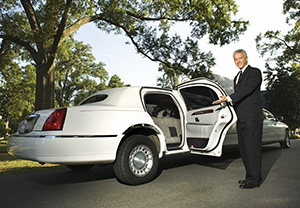 Rent A Limo in Boston Now
When it comes time to rent a limo in Boston, there's no better choice than the experienced and qualified professionals at Boston Limo. Offering the most professional and capable drivers in the area, a full fleet of clean and performance-ready luxury vehicles and some of the most affordable rates in the industry, we are here to make your journey just as memorable as your destination and experience. Whether you're planning a party, a business meeting, an airport pickup or a simple friends' night out, a limo can be safe, luxurious and comfortable way to get around. Call Boston Limo today at (800)713-9659 to rent a limo in Boston. We very much look forward to providing an unforgettable limo rental experience.
Why Rent A Limo in Boston?
It's little wonder that one would choose to host their party or event in the Boston area. The city is home to some of the most vibrant nightlife and most historic and beautiful event spaces in the country and is the perfect place to celebrate and mark important milestones. Whether you're a local looking for a night on the town or you're coming from far away to have your wedding in the city, a limo can dramatically enhance the experience. Some of the many reasons to rent a limo in Boston include:
– Anniversaries
– Bachelor/ Bachelorette Parties
– Bar Hopping
– Birthdays
– Casinos Trips
– Clubs
– Concerts
– Conventions
– Engagement parties
– Funeral transportation
– Guys'/Girls' Night Out
– Graduation Celebrations
– Grand Opening Celebrations
– Harbor Cruises
– Holiday Parties and Events
– New Year's Celebration
– Night on the Town
– Promotions
– Shopping Spree
– Sports Events
– Sweet 16
– Retirement parties
If there's an event you don't see on this list, just talk to one of our experienced and qualified staff to learn what we can do for you and your party. Boston Limo provides affordable, reliable and experienced limo service to our friends, neighbors and guests in the city. Quality limo service doesn't have to break the bank, and we're committed to providing the fairest and most reasonable pricing to all of our customers.
Need to Get to the Airport?
Whether you're traveling to the airport to board a flight or to pick up an important colleague or client, why not rent a limo in Boston to make the process easier and more comfortable. Arranging airport travel can be an inconvenient and time-consuming endeavor. A luxury car service or limousine allows you to safely and comfortably transport you, your luggage, your colleagues and your family to your departing flight. Boston Limo offers a wide range of vehicles to choose from for your next airport run. Call us today at (800)713-9659 or reserve your online. We look forward to picking you up.